It is difficult for those Hearing Impaired Students to pursue further education after passing through Xth (SSC) Exam. Since there no special college for such students, some students attempt to join regular college but fail to cope up with the studies as well surrounding. Hence other students even don't think of any further studies after Xth. As a result they remain deprived from any further studies.
Considering this problem and the statutory terms-conditions of the Mumbai University, our trust has come forward and started a 'HSC' i.e. 'Higher Secondary Studies' facility under the name Rotary School for Deaf's Gajanan Coaching Classes. The idea behind this is to educate students with the help of special teachers as well as normal teachers & give Mumbai University Exam. under the registration of associated college. This will enable the our students to complete HSC Exam. smoothly as well it will give practice to our students of regular coaching system to cope up the studies of Graduation in normal college.
Gajanan Coaching Classes
Present capacity is 150 students
Facilities:
- Adequate space.
- Time: 11-30 a.m. to 4-30 p.m.
- Well equipped facility to train the students.
- Well qualified teachers.
- Education through Total Communication Method
Sign Language & Aural Communication, both for better understanding.
Education Comforts Photos: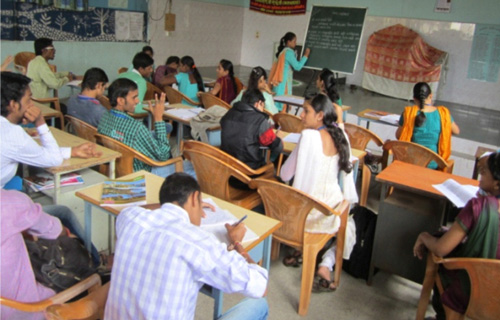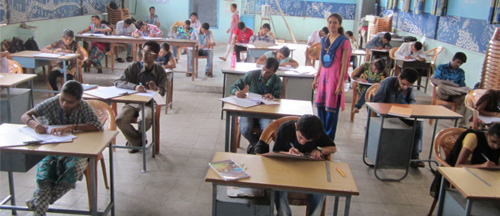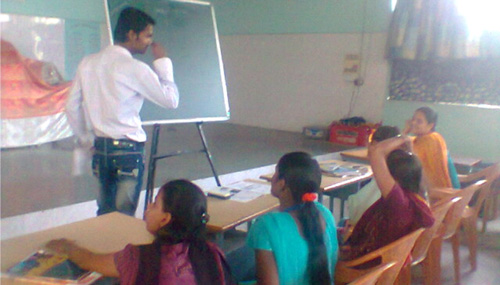 Added Facilities:
- Full-fledged Computer Centre & computer training program for all students
- Personality development program by external team as extra curricular activity.
- Lot of scope to participate in school & inter school competitions.
Computer Education Photo: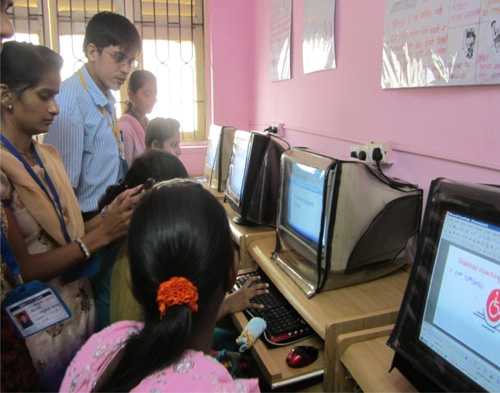 Vocational Training Photos: